Today I am going to talk about my experience of playing guitar. It is a hobby that I like the most among other activities.
The question that hard to answer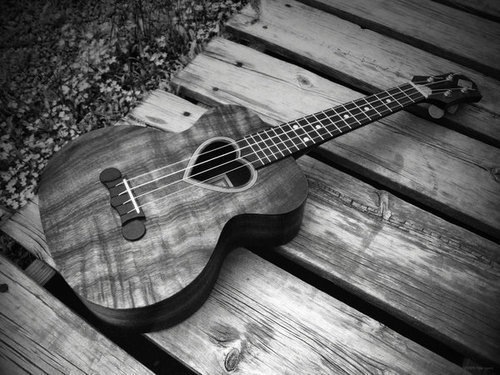 When you ask me why I like it, I can not answer quite exactly but I can tell you that I really like it. It is an activity that can create joy and happiness and it can make you feel relaxed and joyful at the same time.
I don't know how I can say it clearly but when I feel sad or disappointed or someone really let me down, I will be very sad, I do not know what to do except for sitting by my side and listening to music.Read more: How did i hook up with guitar?
You're extremely guitar stalemate internship and are not aware of how to arouse source of motivation when the guitar yourself? You see all the videos of his idols; Sungha Jung, Yuki Matsui, BB King, Tommy Emmanuel, see a lot of tutorials on the net or to search for motivation next guitar collection but life is not like a dream – only after 10-15 minutes of training, you are no longer interested in what else!?!
I really like guitar, don't ask me why, I just like it like a hobby. I learned guitar when I was 6 years old. It is not an early age to learn guitar, some people even learn it when they are 3 years old. Therefore, I am not an early learner. But it is quite early when you compare with almost any other people out there.
How did I study guitar?
Firstly, I learned guitar when I am no conscious of it, like how do you have a hobby of playing musical instrument when you are 6 years old. I am also like that. I just learn because my parents told me to, I have to say more about my parents, my mom is a singer and my father is a guitarist.
They met each other at a stage where they play music and sing together when they are university students. It was more than 20 years back then. So that was how they met, my father was playing an acoustic song call "Mua Hong" (Pink rain) by the composer Trinh Cong Son.
I like this song too, it is a very classic love song, I love this song very much, because it is concerned about my parents, they love to sing this song because of that incident.Read more: Guitar is one of my hooby
How to judge one guitar player to be good or not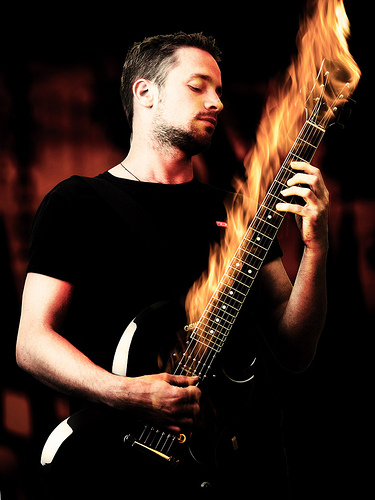 I can not tell you what qualities you need to be good at playing guitar, because we do not have any specific basis to judge if you are good or not. You can master it and be a professional player, a guitarist, or you can play it so so and everyone can enjoy your performance, or you can just know how to play, or play some good songs or the songs that you like.
To anybody, playing well or badly that has different measurement. And you may want to be a pro but you can be a normal boy or girl just want to play guitar because you want to play it. It is very nice to be able to play a musical instrument, but to say that you can play guitar, you have to master the basic level of it.
You don't have to be so good, but you should know about the note, the music theory that you will need it a lot when you play any kinds of musical instruments. You also really need to be able to play some songs, the pressing styles, and the chords you also need to remember and practice as much as you can, so that you can play faster. It is very important, and I always tell myself that I should practice regularly, and I tell my fellow students too.Read more: You should practice guitar using songs' tabs or not
In the past when it comes to recording problems, then everyone would think this is a relative luxurious need, just for professional singers or those in the art world. However, in recent years, with the technology developed, the record was no longer a thing too "horrific", does not necessarily have to travel to the studio, people easily create their own space at home recording, professional quality investment levels are relatively reasonable.
The article will focus to refer to the most basic equipment's, enough to form a simple studio right in your home, not to mention the high-quality equipment of the professional recording studio.
Studio Monitors
Studio Monitors are very important components in your studio system. Many people also call it the control speaker sound – the sound that is checked. Your mix is good or not depends a lot on it. There are many kinds of studio monitor available on the market, you should look at some studio monitor reviews to choose the best suitable for your studio.Read more: Some must-have Equipment In Your Studio
The Shure SRH840 were voted 'Best Headphone of the Year' once by a high class lifestyle magazine. With these, your music session will pass comfortably and peacefully with great isolation and high-end audio quality. The bass is balanced to what you like, responding to mid-ranges and non-sibilant ranges, which provides enjoyable listening experience with no exhaustion. The SRH840 are born to accompany you in the studio, in the office on long day of work with just 199$ (Amazon 03/04/2016). The pair is consider one of the best studio headphones under 200.
Here, may I quote its Specifications and Features.
Specifications:
Driver Type: Dynamic
Impedance @ 1kHz: 44 ohms
Sensitivity: 102 dB SPL/V
THD+N:
Isolation: -12dB ~ -16dB
Connector Type: 3.5mm (1/8″)
Cable Length: 10 ft. (3m)
Cable Style: Coiled Left-Side
Weight: 317 g
Manufacturer Warranty: 2 year
No matter how many musical instruments did you used in your life, but you will never able to forget those instruments which you used in your early life. Suppose, you always looked for the best guitar for the beginner in your early musical life.
And whenever you got that, there may be lots of memories related with it. It also doesn't a matter at all that whether you are still using this guitar or not, but the memories which are already engaged with it, also can't be denied at all indeed.
So, this guitar is one of the symbols and an evidence of your past memories also.Read more: The memories with your beginner guitar
No I am not a lonely person who likes to play the guitar. It is not my fault to like something that I have spent all my free time playing it, my parents and friends have said that I was so into it, that I like it so much, because I like it, I want to say that.
It is a lot of beautiful memories that I remember about playing guitar, about how I practice it, about how it works from the beginning, about how I learned at first, about what it hurts to be good at playing it. I am a normal person, a normal girl who like to play guitar, who like music.
I listen to a lot of music, I like them, I listen to many kind of music. Guitar gives me more choice with music; I can do electric guitar, acoustic guitar, and classic guitar. I have learned a lot, I will not forget how I practice, how my fingers are hurt at the beginning, I don't know about it, I know that it was right at the time I know.Read more: I'm not the only one
I don't have much to for any hobby, as a young girl I like doing what young girl like doing. I played with my friends; chatting with them, talk about handsome actors and the hot dramas that were on air. So in my school there is a boy, he is older than me; he is a good guitar player Online Guitar Lab
How I meet my boy friend?
After I met him several time with my friends, and I have heard sometimes he played some music, I don't know what song at that time, because I don't know much about classical music (well I only know that it was a classical music).
It is not that a like that boy, I just like how he played the guitar, it is how he hold the guitar, his hands move on the fret board. So I want to say that, I want to be on that stage, and play some music, play some song for the audience.Read more: My boy friend is a guitar player
Guitar is a part of my life, no matter what other people say, I can not live a happy life without it. Other people may think that it is a lot exaggerating; I don't know about it, what do you say?
My guitar life

Can you tell that you love anything, with your passion and your love to fall for it. I know that, I know that from the beginning. Well I must say that guitar has help me a lot. It would be a lot of missing, like I am not going to be myself without it.
Learning it is one of the best experiences of my life. While I am struggling with something not happy in my middle school, about some stuffs come from some friends, some haters. If it were I at the present, I would not take them into account.Read more: My guitar – My life